Eco-Friendly Pest Control Services In Brawley, California
The city of Brawley, CA, is a real Imperial County gem. We've got a close-knit community, thriving agricultural activity, not to mention our beloved annual Cattle Call Rodeo. With so many reasons to love Brawley, it's no wonder that nuisance pests are also hugely attracted to our town. They may not be here for the rodeo, but they're here to infest your property in search of food, water, and shelter. If you want to protect yourself from an infestation, you need the pest control professionals on your side.
Got Bugs? – Imperial County Pest Control offers the best residential and commercial pest control services in the Imperial Valley. We're a family owned and operated business with a steadfast mission to provide quality service at maximum value. We may be a small business, but we promise big results. When you're with us, you're in good hands. We prioritize the use of environmentally conscious solutions, and we offer a 30-day warranty on all services. Call us today to set up your free inspection.
Home Pest Control In Brawley, CA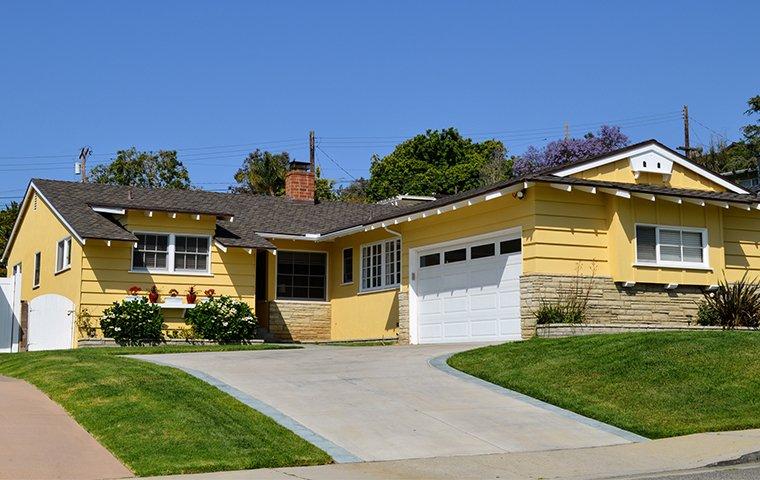 Building a home and putting down roots in Brawley is a beautiful thing until pests start busting in on those sweet family moments. A pest infestation is not beautiful, and is far from it. In fact, it's an absolute nightmare, and that's why you need year-round protection from the professionals. Got Bugs? – Imperial County Pest Control is the area's go-to provider for quality residential pest control services. We can protect your property from the dangers of an infestation, keeping you and your loved ones out of harm's way.
All of our general pest control plans start with a thorough inspection where we familiarize ourselves with the nature of the problem. We then develop the right treatment plan for you and proceed accordingly. After we finish your treatment, we'll return throughout the year to perform seasonal re-treatments that guarantee to keep pests off your property all year long.
Inspection
Interior & exterior
Entry & access points
Signs of infestation
Treatment
Interior & exterior

De-webbing & dusting

Granular lawn treatments

Protective barrier

Common problem areas
Follow-up
Regularly scheduled maintenance services
Monthly, bi-monthly, or quarterly visits
Depending on your specific situation, we'll figure out the best approach to tackle the problem. In addition to our long list of general home pest control treatments, we offer specialty services for termites, bed bugs, and ants. Whatever type of pest activity you're dealing with, we're ready to help.
Commercial Pest Control In Brawley, CA
Your Brawley business is no place for nuisance pests. Once they get in, they're hard to get rid of, and they pose a long list of threats to your property, your employees, your customers, and your reputation. Our comprehensive commercial pest control services offer complete coverage from common California pests, protecting a broad range of businesses from infestations.
Some of the commercial clients we work with include the following:
Healthcare
Hospitality
Manufacturing facilities
Property management
Restaurants
Warehouses
Our skilled pest technicians treat the entire property, covering common problem areas like the exterior perimeter, utility areas, machinery, kitchens, bathrooms, and other vulnerable spaces. Exceptional customer service is of the utmost importance to us, and we work hard to cater to your needs. We offer emergency and same-day services, as well as free inspections and estimates. Contact us today to get started.
Are Cockroaches In Brawley, CA Dangerous?
When cockroaches infest a building, they cause widespread contamination on a variety of levels. They leave saliva, feces, shed skins, and all kinds of excrement everywhere they go. Their droppings contaminate the premises as well as the insulation, leaving allergens and pathogens that can lead to a variety of illnesses, such as the following:
Asthma
Stomach sickness
Viral diseases
Dysentery
Cholera
Leprosy
Plague
Typhoid fever
Poliomyelitis
Parasitic worms
Your best approach for controlling cockroach activity is regular services from pest professionals. Our extensively qualified team here at Got Bugs? – Imperial County Pest Control can complete detection, extermination, and future prevention of cockroach infestations, and we're here to protect you all year long. Contact us today for more information on our cockroach control services.
Signs Of Termite Activity In Brawley, CA
The large-scale destruction that termites are capable of is jarring. Considering how small they are, it's crazy to think about the fact that they can destroy entire buildings, eating away at and eroding the structures over time. The sooner termites are detected, the more effectively you can prevent widespread damage.
If you're not sure how to detect termite activity, consider the following common signs:
Cracks and crevices along the perimeter
Damp, damaged or weakened wood
Gallery tunnels (mud tubes) in the ground leading to openings along your foundation
Swarmer termites flying around looking for nesting spots
Wings from swarmer termites discarded on the floor near doors and windows
Worker termites in the soil that look like white ants
If you detect any of these indications, chances are you have a large infestation on your hands. If that's the case, time is of the essence. The sooner you schedule a visit from the pest professionals at Got Bugs? – Imperial County Pest Control, the better your chances of saving your property. Call us today to discuss your termite control needs.
Request Your Free Inspection
Complete the form below to schedule your no obligation inspection.